It is understood that Google is a popular tool, and marketers are looking to perform well in an organic search result to know about the factors that Google takes into account when ranking content. Of course, it required a lot of effort and hard work while optimizing content for Google Search Engine.
No one knows, what Google's ranking algorithm considers when scrolling pages on the internet because it does not openly list all the factors that it takes in the ranking.
Google has confirmed that it uses more than 200 factors when determining organic search page ranking. So, check some elements that will let you know where your websites fall on SERPs. These factors are domain-related, on-page, off-page, site level, and many more technical SEO parts.
Various important Google ranking factors are based on URL, inbound links, meta tags, how your content is structured, speed of your website loading, and SEO techniques.
Here you will learn some facts or fictions of the ranking factors of Google. So, keep reading for further information.
WEBSITE SPEED – MOST IMPORTANT FACTOR
Since 2010 website speed is known as the most crucial factor for ranking in Google. Of course, no one will visit your website if your site has a buffering problem. If a customer is searching for Spiderman hoodie on your site, and it is taking time to load, that means you are going to lose your buyer. The best thing is that they have started using it as a ranking factor on mobile as well so that your customer can easily purchase their item via the web or mobile phone.
TITLE TAG
Title tags are very important for the ranking in search engine because it is displayed in SERP as a headline which is clickable for a given result.
Title tags simply mean to be an accurate and concise description of your detailed content.
It provides the first impression regarding your post and will attract your reader to reach your article and learn from it.
Basically, the tags are used in three central platforms, SERPs, Web browser, and Social Network. Isn't it an amazing fact?
CHECK YOUR DOMAIN AUTHORITY
Next, your domain authority is significant because it impacts how you rank on the search engine.
The primary purpose domain is that a link from a website with high power is more valuable than a link from a site with little authority.
It helps you to understand your site's credibility in the eyes of search engines so you can compare with your competitor and improve rankings accordingly.
DO NOT OVER OPTIMIZE THE KEYWORD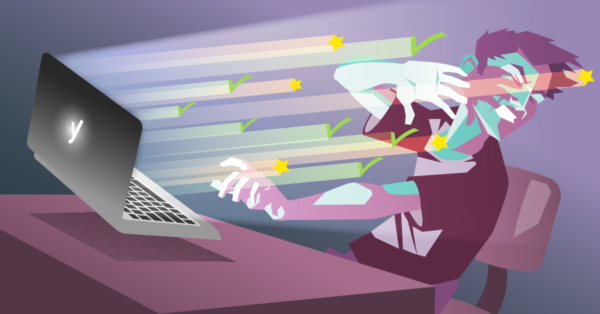 One of the most prohibited things that you need to keep in your mind is that you do not over-optimize the keyword. It gives not only a negative impression but also readers avoid reading it. Try to add something relevant according to your topic so that readers get inspired by it and stay engaging with you. Your keywords should be consistent and optimize according to the need.
LINKS ARE MUST
It is necessary to add links to your content to make it more engaging for the customers. It would be informative for them to get different ideas related to the topic by adding related links in your article.
Through this readers will click on the links and get more useful information or maybe directly land on your site.
All these points are fact, and people are taking advantage of it by using these tips in their content to bring it on rank.
What you have to do is learn some essential factors from this guide and see that where you ranked up.
Of course, it is necessary to know where your competitor is standing and what steps you have to do for getting better results.
We have just shared a few of the facts that might be updated with time. So, learn more about ranking factors and become a successful businessman in the industry.